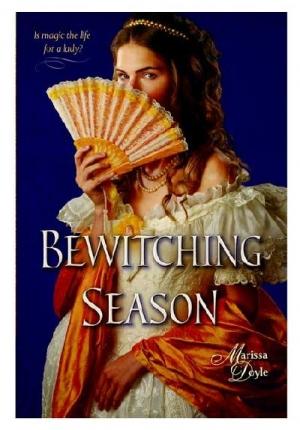 Hardcover, 352 pages
English language
Published April 29, 2008 by Henry Holt and Co. (BYR).
In 1837 London, young daughters of viscounts pined for handsome, titled husbands, not careers. And certainly not careers in magic. At least, most of them didn't.
Shy, studious Persephone Leland would far rather devote herself to her secret magic studies than enter society and look for a suitable husband. But right as the inevitable season for "coming out" is about to begin, Persy and her twin sister discover that their governess in magic has been kidnapped as part of a plot to gain control of the soon-to-be Queen Victoria. Racing through Mayfair ballrooms and royal palaces, the sisters overcome bad millinery, shady royal spinsters, and a mysterious Irish wizard. And along the way, Persy learns that husband hunting isn't such an odious task after all, if you can find the right quarry.
Subjects
Historical - Europe
Love & Romance
Science Fiction, Fantasy, & Magic
Juvenile Fiction / Science Fiction, Fantasy, Magic
Juvenile Fiction
Children's Books - Young Adult Fiction
Children: Young Adult (Gr. 7-9)